St. Joseph The Worker Parish

Office Hours
Tue-Friday: 8:30am to 3:30pm
Sat, Sun, Monday: Closed
September 3, 2015
Children's Religious Education
Children's Religious Classes
"Our Catechism Journey" Registration and Start-Up
Children's Liturgy, Catechism and Sacramental Prep for Ages 4 through Grade 6
Registration for Catechism for Grade 1, Sacramental Prep Year I (Grade 2) and Sacramental Prep Year II (Grade 3) and Catechism Year III and IV (for children who have completed Sacramental Prep) will be held after 10:00 am Masses on:
Sunday, September 13th, 20th and 27th.
Classes will begin on Sunday, October 18th.
We still need teachers for:
Children's Liturgy (for Promise and Good News)
Catechism Grade 1
Catechism/Sacramental Prep - Year II (Grade 3)
Catechism Year III and Year IV (Grades 4 and up)
July 9, 2015
Upcoming Events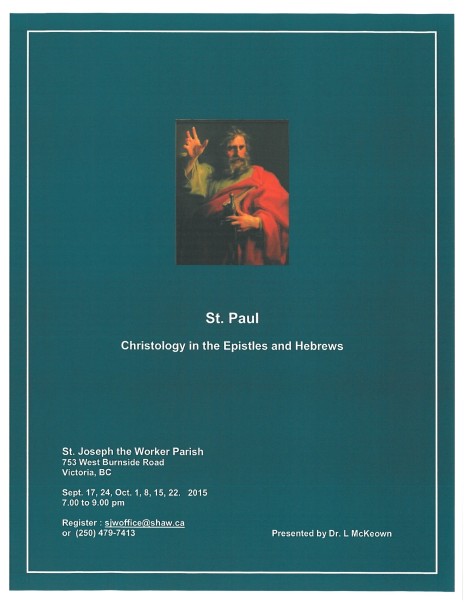 June 25, 2015
The Wayne Hendry Scholarship Fund
Click on link below to contribute to the Wayne Hendry Scholarhip Fund. This will take you to the Canada Helps website; select 1) "Wayne Hendry Scholarship Fund", then complete the donation process.